+38067-644-44-43
+38095-224-57-97
Mon-Fri: 9:00 - 18:00; Sat: 10:00 - 17:00
Ukraine, Dnipro, Troitskaya st. 3, of. 5
Ukraine, Kyiv, Velika Okrugna st. 4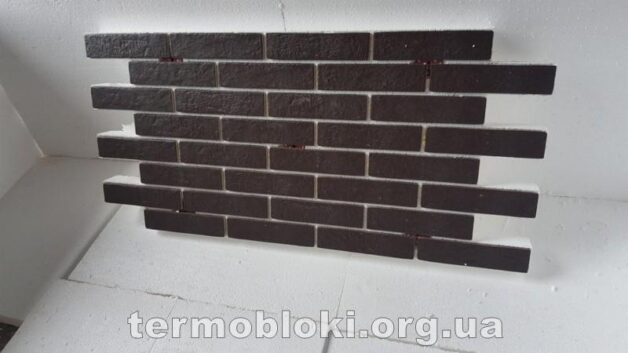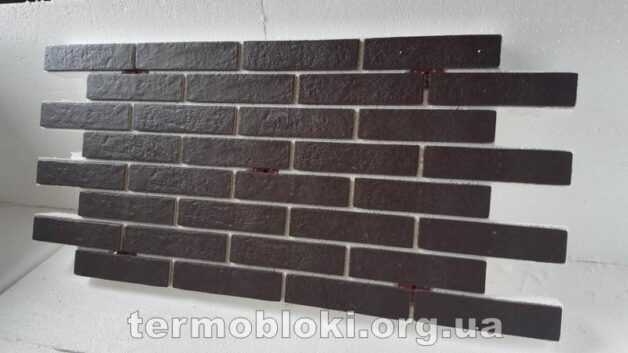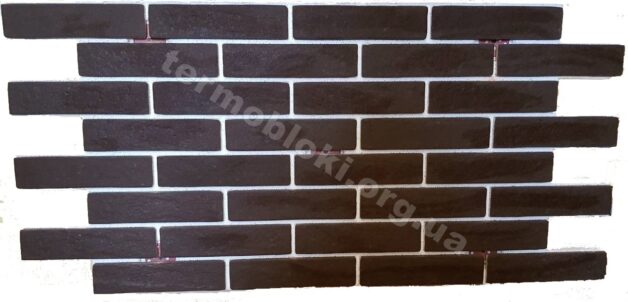 851,00 ₴
Thermal panel BrickStyle The Strand Crystal brown
Article: 0135001
The price is for 1 sq.m. Thickness of a heater - 50 mm. The area of ​​one thermal panel is 0.56 sq.m. In the presence of thermal panels with a thickness of insulation 50, 60, 80, 100 mm. Specify the price of thermal panels with different thicknesses of insulation by calling the numbers listed on the website. Thermal panel BrickStyle Strand brown porcelain stoneware. Delivery all over Ukraine, Dnipro, Kyiv, Kharkiv, Donetsk, Odessa, Lviv, Cherkasy, Kirovohrad, Krivoy Rog, Uzhgorod, Chernihiv, Zhitomir, Lutsk, Mariupol, Nikolaev, Sumy , Vinnitsa, Rivne
Thermal panel BrickStyle Strand Crystal brown
Thermal panel BrickStyle Strand Crystal brown (The Strand Crystal Brown), Brickstyle brand - facing tile, which compares favorably with most analogues with an elegant and pleasant color of dark chocolate. According to the comments of experts, a deep chocolate shade will make the facade more attractive and "warm".
Unlike Crystal Brown, the Brown shade is softer, which makes the tile almost ideal for updating and insulating the facade of a house. According to the technology, porcelain stoneware tiles are glued to heat panels, which, by the way, meet all the requirements and established standards. If you are thinking about buying Brickstyle The Strand Crystal Brown thermal panels, we will answer all your questions.
Still have questions? We will call you back!
Get a free consultation on home insulation by ordering a call back right now!
Leave your phone.
We will contact you soon